November is here and that means if you don't already have one, now is the best time to start growing a Moustache !
In support of Movember, a charity dedicated to the awareness of prostrate and testicular cancer for men, we are challenging you and giving a few tips on growing and maintaining a moustache.
The idea is that for the month of November you dont shave and grow a beard whilst being sponsored by friends and family. At the end of the month you donate all money to Movember who then in turn pass funds raised to prostrate and testicular cancer research and help raise more awareness on cancer and mental illness.
Below is some information on Cancer and mental illness from the Movember website :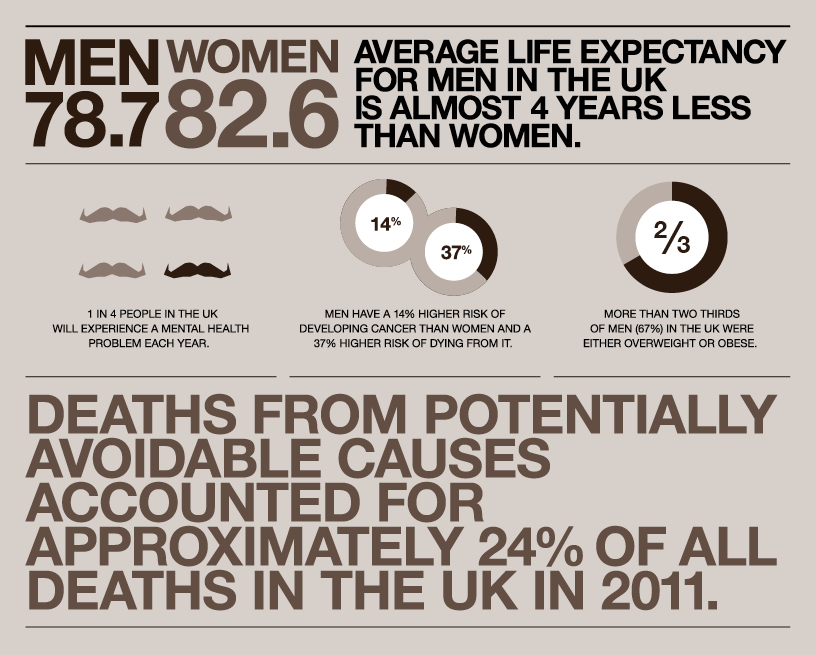 The reason for the poor state of men's health are numerous and complex and include:

Lack of awareness and understanding of the health issues men face
Men not openly discussing their health and how they're feeling
Reluctance to take action when men don't feel physical or mentally well
Men engaging in risky activities that threaten their health
Stigmas surrounding mental health
The Movember Foundation aims to change this way of thinking by putting a fun twist on this serious issue. Using the moustache as a catalyst, the idea is to bring about change and give men the opportunity and confidence to learn and talk about their health and take action when needed.
As a global men's health movement, the Movember Foundation has the ambition to contribute to improving the lives of men around the world. This will be achieved through programs we fund in the areas of – Awareness & Education, Living with Cancer, Research and Mental Health. We see success as moving the dial on progress towards:
Reduced mortality from prostate, testicular cancer and men's suicide
Men living with prostate or testicular cancer being physically and mentally well
Men and boys understanding how to be mentally healthy and taking action when they experience mental health problems
Men and boys with mental health problems not being discriminated against
Click on
funded programmes
to find out how Movember is having an impact on men's health.
OR
For more general information on men's health, click through to our
Health Tips
page.
So you may have already decided to do the movember challenge but need some help on how to grow the perfect Movember Tash or what style would suit you. here are a few tips on how to get started. Remember it is not to late to start for this great cause so put the shavers away and get growing !
Get some advice from the experts. A consultation will save you a lot of grief in the long run. You'll need advice on the size of your moustache, the suitability of your face shape and your own particular growth type before you even start. There's no point trying to grow a heavy-jawline feature for instance if you have fine, blonde hair.Likewise, a delicate style might be difficult to attain if you have a heavy, dark growth type.
Next, it's useful to take a good look at those moustachioed celebs who can carry the look; the Clark Gable style is a timeless classic, while modern-day stars such as Jason Schwarzman, Paul Rudd and George Clooney can carry a mo' with style. There are plenty of bad examples out there too to give you an idea of what to avoid.
It helps to have an idea of what you're after. And here's a little tip that will serve you well. Always, always make sure you leave your lip clear. A good barber will mark your guidelines for you and you'll look a lot more kissable as a result.
The moustache should be treated in the same way as the hair on your head: washed with shampoo and conditioned regularly with a good quality brand.
Don't forget to apply oil to keep your mo' in peak condition - a moisturised mo' is a happy mo'.
And to prevent droopiness, always carry a pot of moustache wax with you, just in case.
We will be stocking our Male grooming range this month to help you maintain the perfect moustache, beard and hair. Our range includes : Hair and body shampoo. beard oil, moustache wax plus more....
Check out our boutique for these products and special offers